Snow depth and temperature history for a sensor near the top of the Collins lift at Alta. Check today's weather report at Alta.
Data for the last seven days: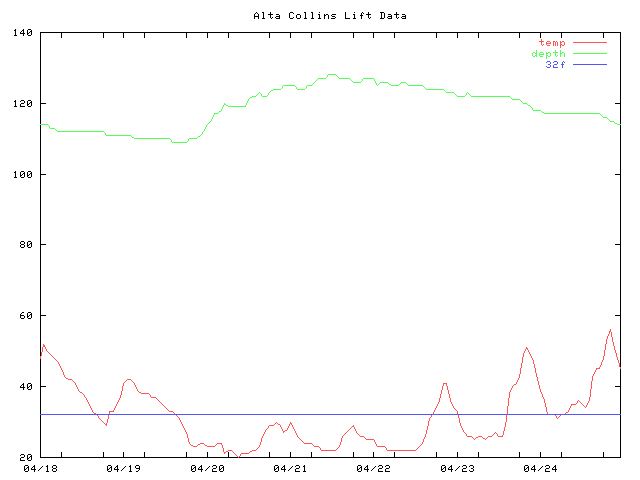 Data for the season so far: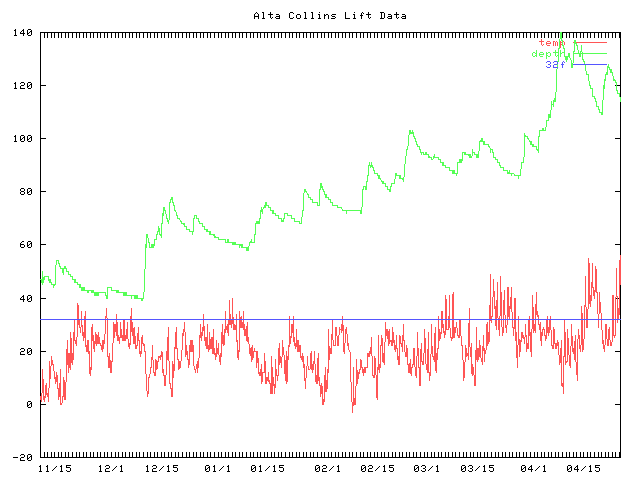 The graph starts just after midnight on November 11, 2000. This image is updated every day at about 11:50pm MST.
The raw data is obtained from the University of Utah's meterology department at: http://www.met.utah.edu/cgi-bin/devel/meso_current.cgi?stn=CLN.
Last Season's Data
I also have a graph of last season from January 2000 to May 2000. (The sensor went offline in early May.)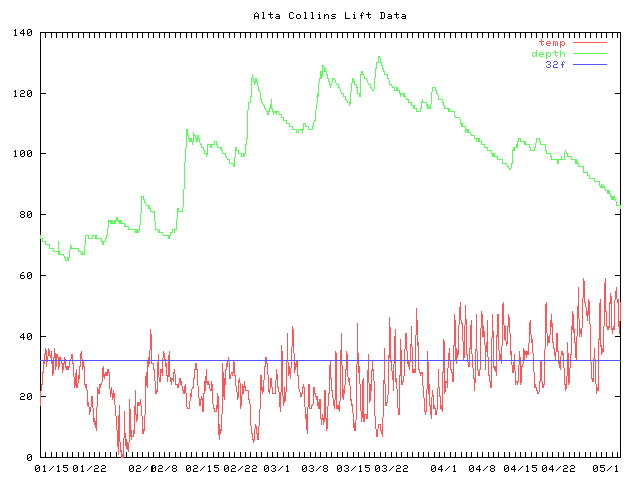 ---